Life support systems
Design and implementation of support systems from A to Z
Engineering and Architecture team
Our engineering and architecture team will follow you in every design phase of the filtration systems of public, private aquariums or fish or coral farming systems.
Through our corporate network, we are able to provide all the equipment necessary for the construction of even large plants.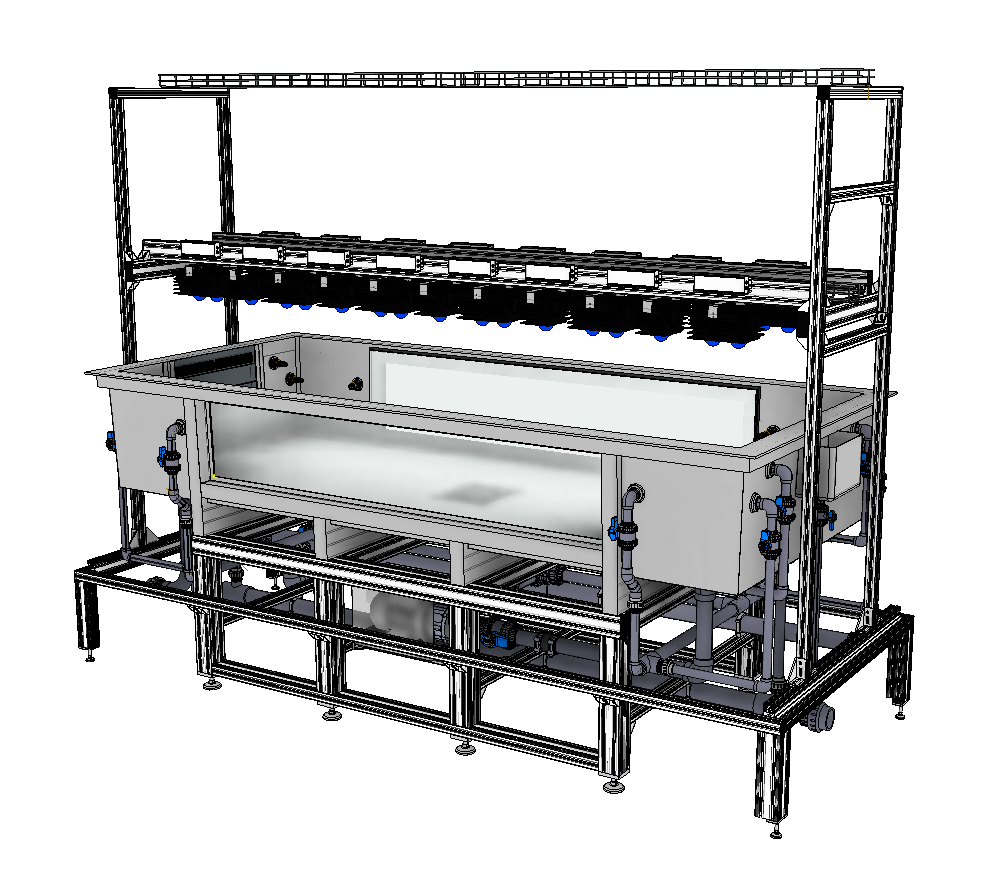 Custom projects
The filtering needs are different for each plant.
We can study the needs together with the customer and develop customized projects for every single need.
The equipment we can use is extensive and includes:

Custom tanks
Skimmers with the most efficient injection and regulation system
Percolation filters with optimized performance
Moving Bead Bio Filters
UVC sterilization systems
Ozone clarification systems
Performance optimized pumps
Modern and efficient solutions
Our design is based on maximum energy efficiency, with the use of modern solutions to better address the problem of consumption and environmental sustainability. The strengths of our systems are:

Automatic controls by PLC
Local and remote control interfaces via touch screen monitors, computers or mobile devices
Data collection for research, diagnostics or improvement of production cycles through the Research Gate
Advanced temperature control systems
Special equipment
Depending on the performance and purpose of the designed system, we can study specific solutions together with the customer, also with regard to sophisticated temperature maintenance systems for the breeding and reproduction of the most delicate corals.