These products have been designed to protect fish, make the water natural and treat them with natural and effective extracts
Protector Pond
Protector Pond is a high-density naturalizer for aquarium water.
Contains colloidal elements for the active protection of the mucous membranes of the skin and gills. It makes the water enveloping and non-aggressive. The protection and the increase of the mucus of the skin and gills protect the fish from fungi, bacteria and parasites.
Contains humic acids capable of recreating the environment of origin of fish, essential amino acids and natural substances that reduce stress.

3d view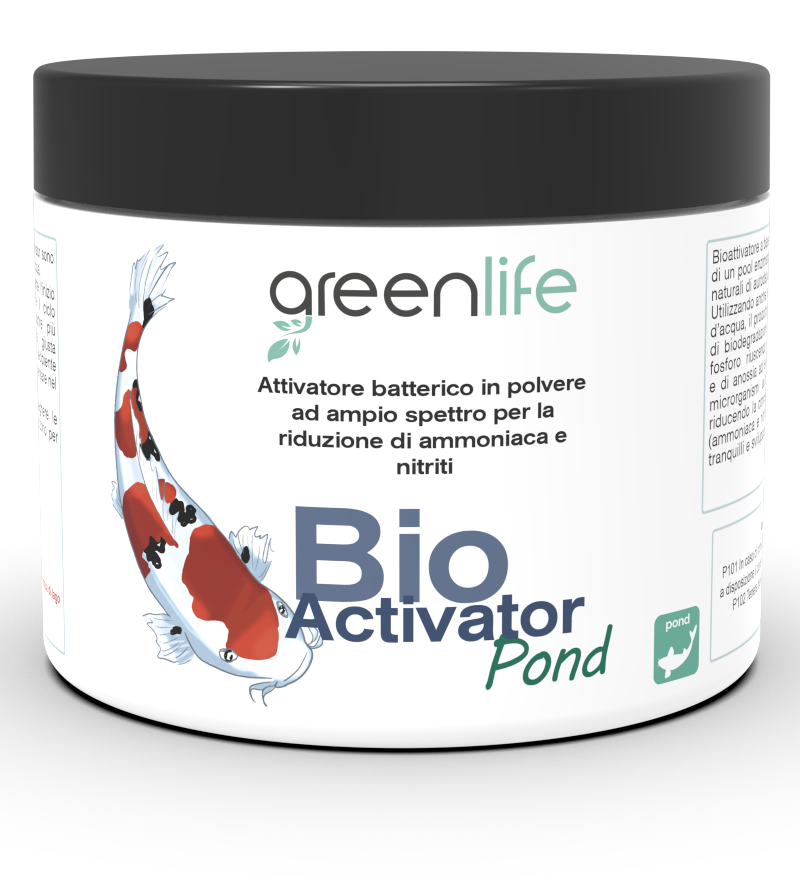 Bio Activator Pond
2 spoons (10 ml) of Bio Activator are sufficient for 10,000 liters of water.
To be used at start-up or during early spring to start the nitrogen cycle or to restart it faster. Dissolve the right amount of Bio Activator in a container containing lake water and pour into the filter or water.
For optimal action, turn off UVC lamps and ozone systems for at least 24 hours.
3d view
Bio Clarifier Pond
Bio Clarifier is used in the presence of green water to unbalance the ratio between Nitrogen and Phosphorus and inhibit the growth of unicellular algae.
Dose 1g of product every 1000 liters of water 3 times a week by dissolving the right amount of product in a little lake water and pour. Do not exceed the recommended dose for any reason. As soon as the water clears up, stop dosing immediately.

3d view