Reef System Advanced
5-component system, suitable for mainly SPS tanks. Maximum control over each element.
Reef System Advanced is an advanced maintenance system with all the important elements for marine aquariums with SPS and LPS corals. Its extremely balanced formulation derives from studies conducted over many years and does not alter the ionic balance of Na+, Cl- and SO4--.
It also contains and restores all the elements (macro, micro and trace) that are used by corals during their growth.
More control
Compared to Reef System, Reef System Advanced allows even more
control over replenished elements.
The system includes 3 main products for the separate replenishment of Calcium, Carbonates and Magnesium and 2 products for macro, micro and trace elements.
The products are ready to use, highly concentrated and balanced, no powder needs to be dissolved. You can also dilute the products in equal measure to have more precise dosages on smaller tanks.
Advanced dosage
Reef System Advanced is designed to best meet the consumption needs of our aquariums, being able to customize every aspect of the dosage through a convenient software, without the need for manual calculations.
The dosage of Reef System Advanced can be automated through the use of a peristaltic pump with 3 to 5 channels, depending on the mode of use.
Macro and Micro can be added to I and III respectively, saving 2 dosing pump channels.

System stability
The daily replenishment of all the elements used allows our animals to live in a stable environment, very similar to the one they are used to and in which they have evolved. Well-being can be immediately noticed through lush growths and bright colors.
Improved buffer capacity
Thanks to its composition, Reef System Advanced helps to maintain the pH at natural levels and to prevent fluctuations.
instructions
Guaranteed quality
Continuous make-up systems such as Reef System Advanced require products of superior purity. The use of contaminated raw materials affects the marine habitat.
Thanks to our test systems, we guarantee the highest quality of the raw material, so as not to introduce unwanted elements.
Software
The instructions on the label will guide you to determine your dosage but the software will make things really easy for you
calculate the dosage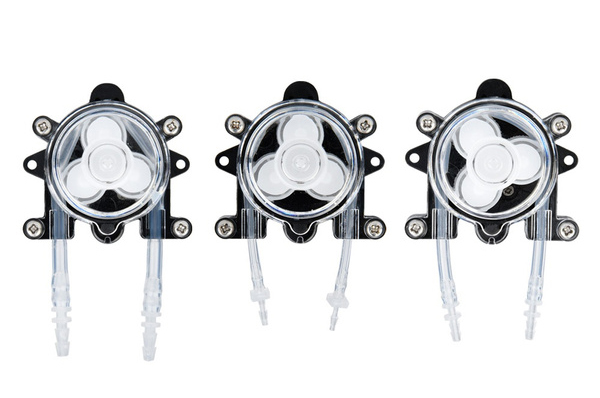 Automated dosing
The products of the Reef System Advanced series are specifically designed to be used with automated dosing systems and dosing pumps.
Check the labels here: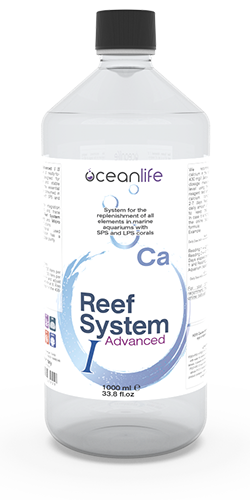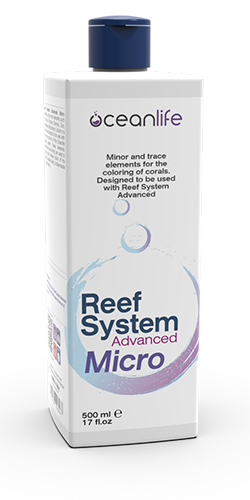 How to best maintain water parameters

A stable system that recreates the tropical marine environment in the most precise way possible, allows our corals to grow correctly and take on their wonderful colors, keeping them healthy and able to defend themselves from pathogens and parasites.
To keep all parameters at the right levels, we recommend to perform water tests frequently using our kits and sending a water sample to our laboratory at regular intervals.
In addition to the result of the analysis, through the Aquatic Lab it will be possible to receive advice on the actions to be taken for the correction of each element found in too high or too low concentration.
Visit the Aqautic Lab section:
enter